What is Bitcoin?
Bitcoin is a cryptocurrency - a form of electronic cash. It's a decentralized digital currency without a central bank or any single administrator. It can be sent from user to user on a peer-to-peer network without the need for intermediaries, which also means minimal transactional fees.
Why use Bitcoin?
Fees are so much lower, we'll say it again - minimal transactional fees! No more hefty banking fees going to waste. For your deposits AND winnings – Your money remains YOUR money.
No more rejections! If you have experience with online slots, you know deposit rejections can be a pain. With Bitcoin, rejections become a thing of the past. You are guaranteed a successful purchase, every time.
Faster payouts! Up to 5 days FASTER processing times compared to regular methods like Wire transfer and even direct card payments
Privacy and anonymity! Tired of your bank asking questions about your personal entertainment transactions? Using Bitcoin gives you the privacy you deserve. Remember; Bitcoin is a decentralized digital currency without a central bank or any administrators – transactions are not traceable due to the highly encrypted nature of Bitcoin. You will have a new, randomly generated "account number" for every transaction
Better deals! Get up to 50% more in bonuses simply by using Bitcoin to deposit. There are also regular Bitcoin ONLY deals popping up from time to time, keep an eye on your inbox for those.
Faster depositing – Once set up, Bitcoin is a much more convenient way to deposit – Simply scan a code in the casino cashier using your phone and you're done. No more fiddling with card numbers.
Want to get spinning with BITCOIN?
There's a little set-up before you're up and running, we've put together a quick step guide for you to follow for 2 secure Bitcoin platforms. Both Coinbase and CashApp afford the easiest way to buy bitcoin and get depositing.
We're available 24/7 to assist should you need help with signing up, so just drop us a message if you require assistance along the way, via any of our contact channels.
Cash App is one of the fastest growing wallets in the United States with over 35 million users! You can now make deposits to your casino account directly from your Cash App with the Bitcoin feature!
All you need to do is:
Download Cash App from the Playstore or istore.
Register an account and link your account card to the app.
Verify your identity with the app by sending through your documents.
Buy Bitcoin with your linked account by simply clicking on "Buy Bitcoin" in the Bitcoin tab located on the bottom right of your screen.
AND YOU ARE DONE! You can now transact with your Bitcoin balance as you would in making any other Bitcoin transaction.
To deposit using bitcoin, simply proceed to the casino cashier on the deposit tab select Bitcoin as your preferred deposit method.
A QR code will be generated along with an address, you can either scan the QR code displayed in the cashier from your wallet, or you can copy the address in your cashier, proceed to your cash app wallet, click on "pay someone".
Select Bitcoin as your method of payment add in the amount and the address you just copied, and your transaction should be completed within 10 minutes. It's as simple as that!
*** Note that cash app is currently only available in the US and the UK. ***
Step 1: YOUR DIGITAL "WALLET"
Your Bitcoin wallet is equivalent to a bank account. It allows you to buy and send Bitcoin.
If you already have a wallet you like and works well for you, skip to step 3. If not, read on...
ONE OF OUR recommended wallet is COINBASE for the following reasons:
An average review rating of over 4.5 stars from almost 1 million users
The world's largest cryptocurrency exchange
Over 25 million registered users
A very user-friendly interface
Easy app and web access
1.1) Download/Install for your relevant device below (IT'S FREE!)
Download for iOS
/
Download for Android
Coinbase lets you buy Bitcoins instantly with a credit or debit card. Here are step-by-step instructions to help make the buying process easier for you.
1.2) Sign-Up for a free coinbase account
Open up the Coinbase app, select "Sign Up", then follow the prompts to setup your free account – it's really quick!
1.3) Complete your account verification.
In order to start trading, just like any other account involving financial transacting - for your data and personal information protection, you will be required to complete an account verification by submitting proof of identity – This is done digitally through the app – again, very quick, simply follow the app prompts!
Step 2: Buy Some Bitcoin!
2.1) Add Your Bitcoin Payment Method
Navigate to the "Settings" area of the app, which should be accessible from the bottom right
Then click "Payment Methods"
Click on "Add Payment Method"
Select "Credit/Debit Card" - ***Note that Coinbase only accepts Visa and Mastercard credit/debit cards at this time. (To avoid delays, only use a debit/credit card)
Enter your Credit/Debit Card Information - Just as you would when purchasing on Amazon, for example
Then "Confirm"
2.2) Add Your Bitcoin Payment Method
Go to the BUY page and you should see a widget that, again, looks like a regular online purchase form
Ensure Bitcoin is selected as the currency
Enter the amount you want to buy, and click "Buy Bitcoin Instantly"
Your coins will then instantly be delivered to your Coinbase wallet - Congratulations!
*** Please do not use a debit card that is linked to a credit union, which uses the ACH payment method, as this can cause delays – if a debit card is used, it must be linked to a major bank that does not use ACH batch payment processing – Safer to just use your credit card if you are not sure, or contact your bank for more info ***
Step 3: Deposit to Your Casino Account Using Your Bitcoin
Finally! Time to make a Bitcoin deposit and get spinning!
3.1) In your casino account:
In the casino cashier, select the Bitcoin option and enter the amount you wish to play with
You will then be given a "Bitcoin address/QR code" that is valid for 15 minutes. You will need to scan this address into your Bitcoin wallet to complete the transaction
Note: NEVER pay to the same address twice! - It changes for every transaction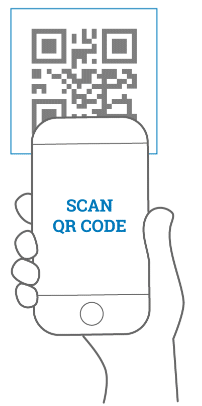 3.2) In your Coinbase app:
Select Bitcoin in the Coinbase app then tap the "Send" icon from the top right (looks like a small paper airplane)
In the Coinbase app, enter the EXACT SAME amount you entered in the casino cashier
Then tap the small QR barcode to the right of the "To:" field
Scan the square QR barcode displayed in the casino cashier
And you're done!
Your transaction will show as pending on your Coinbase app for a few minutes, but can take a little longer during busy trading hours – Please contact us if your deposit hasn't hit your account in +/-15 minutes.
Once your transaction is accepted in your Coinbase app, you will receive a confirmation email and your casino account will automatically be credited.
And that's it! You've just made your first Bitcoin deposit! Future deposits will be much faster – Simply start at step 3, or step 2 if you're low on Bitcoin to deposit with.